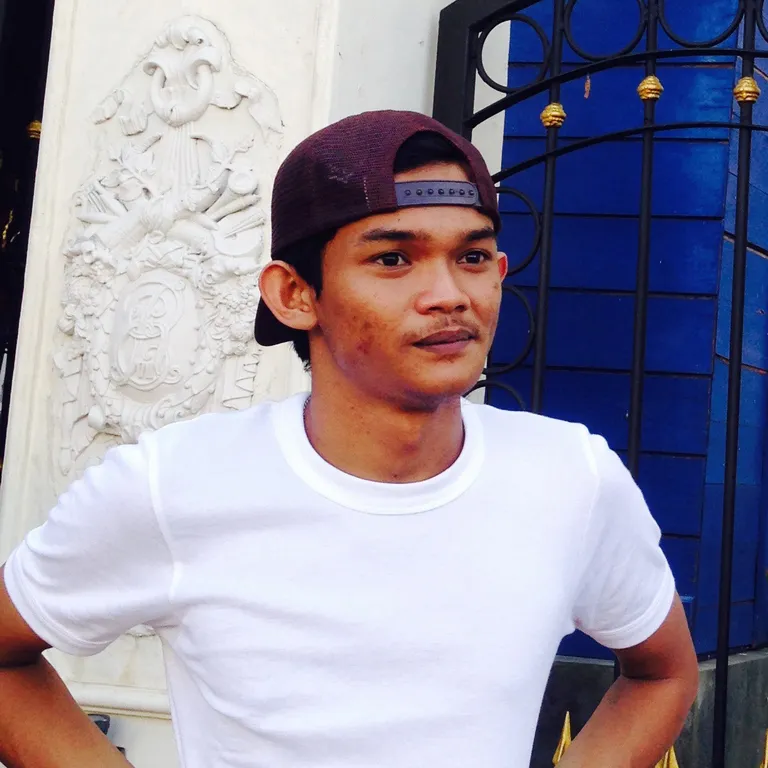 Aditya Putra
Aditya Rachman Yusuf Putra is a writer who began his career in 2015. His interest in writing was sparked during his school days, and he always felt excited when assigned free-writing tasks.
Aditya has been fond of fiction stories since childhood, and this passion goes hand-in-hand with his love for writing fiction. Writing fictional stories is one of his favorite ways to spend his free time.
This passion eventually led him to aspire to become a professional writer. In order to improve his prospects, he honed his writing skills in both fiction and non-fiction. His current goal is to make a living from writing.
Upon completing his education, Aditya became more serious about writing. In addition to writing fiction, he started exploring non-fiction writing. In 2018, he began working as a freelance writer for Bacaterus.
In 2021, Aditya ventured into screenplay writing. That same year, his script titled "The Young Ones Who Died" was chosen as the top winner in the #FalconStarScriptHunt event. To this day, he continues to write for Bacaterus.com, focusing on film discussions.
Aditya & Movies
Reading fiction books and watching movies are Aditya's favorite weekend activities. One day, his parents took him to see The Adventures of Sherina at the cinema, which sparked his interest in watching films from various countries. Comedy is his preferred genre.
Since middle school, Aditya and his friends have made a habit of watching movies together, whether at the cinema or on DVDs. It's worth noting that during that time, Netflix did not yet exist, so DVDs were the only way to enjoy movies not available in theaters.
Upon entering college, Aditya's exposure to films broadened. Taiyou No Uta led him to explore Japanese films, Love Rain introduced him to Korean dramas, Suckseed convinced him that Thai films were worth considering, and You're The Apple of My Eye became his gateway to Taiwanese films.
•••••
Aditya Rachman Yusuf Putra, seorang penulis yang memulai karirnya sejak tahun 2015. Minat menulisnya sudah terbentuk sejak masa sekolah. Ia selalu bersemangat ketika mendapat tugas mengarang bebas.
Ia menyukai cerita fiksi sejak masih anak-anak. Kesukaannya terhadap cerita fiksi beriringan dengan kesukaannya menulis fiksi. Menulis fiksi menjadi salah satu kegiatan favoritnya untuk mengisi waktu luang.
Dari sana, dia bercita-cita untuk menjadi penulis profesional. Demi memperbesar peluang, dia pun mengasah keterampilan menulisnya, tidak cuma menulis fiksi tapi juga non-fiksi. Bisa hidup dari menulis adalah cita-cita yang sedang ia kejar.
Selepas lulus sekolah, ia semakin serius menekuni dunia tulis-menulis. Tidak cuma menulis fiksi, dia juga mulai mencoba menulis non-fiksi. Tahun 2018, ia menjadi penulis lepas untuk Bacaterus.
Tahun 2021, ia mencoba menulis skenario film. Di tahun yang sama naskah skenarionya yang berjudul "Yang Muda Yang Meninggal" keluar sebagai pemenang utama dalam ajang #FalconStarScriptHunt. Sampai saat ini, ia masih menulis untuk Bacaterus.com yang berfokus membahas film.
Aditya & Film
Membaca buku fiksi dan menonton film adalah kegiatan favoritnya di akhir pekan. Suatu hari, orang tuanya mengajak dia menonton Petualangan Sherina di bioskop. Dari sana, dia mulai sering menonton film dari berbagai negara. Komedi adalah genre favoritnya.
Sejak SMP, ia dan teman-temannya punya kegiatan rutin untuk menonton film bersama-sama. Entah itu menonton di bioskop, atau menonton DVD. Maklum, di masa itu, Netflix belum ada, DVD menjadi satu-satunya cara untuk menikmati film yang tidak tayang di bioskop.
Memasuki masa kuliah, referensi filmnya semakin meluas. Film Taiyou No Uta membawanya mengeksplorasi film Jepang. Love Rain membawanya berkenalan dengan Drama Korea. Suckseed meyakinkan dia kalau film Thailand ternyata layak diperhitungkan. Tidak lupa You're The Apple of My Eye yang menjadi pintu masuknya untuk mengenal film-film Taiwan.
•••••
Favorite Movie/Film Favorit
Aditya memiliki beberapa film favorit, di antaranya adalah; Jomblo, 30 Hari Mencari Cinta, Quickie Express, Seperti Dendam Rindu Harus Dibayar Tuntas, The Medallion, Who Am I?, Taiyou No Uta, You're The Apple of My Eye, Perfect Number, The Gifted Hands, Crazy Little Thing Called Love.
Social Media/Media Sosial